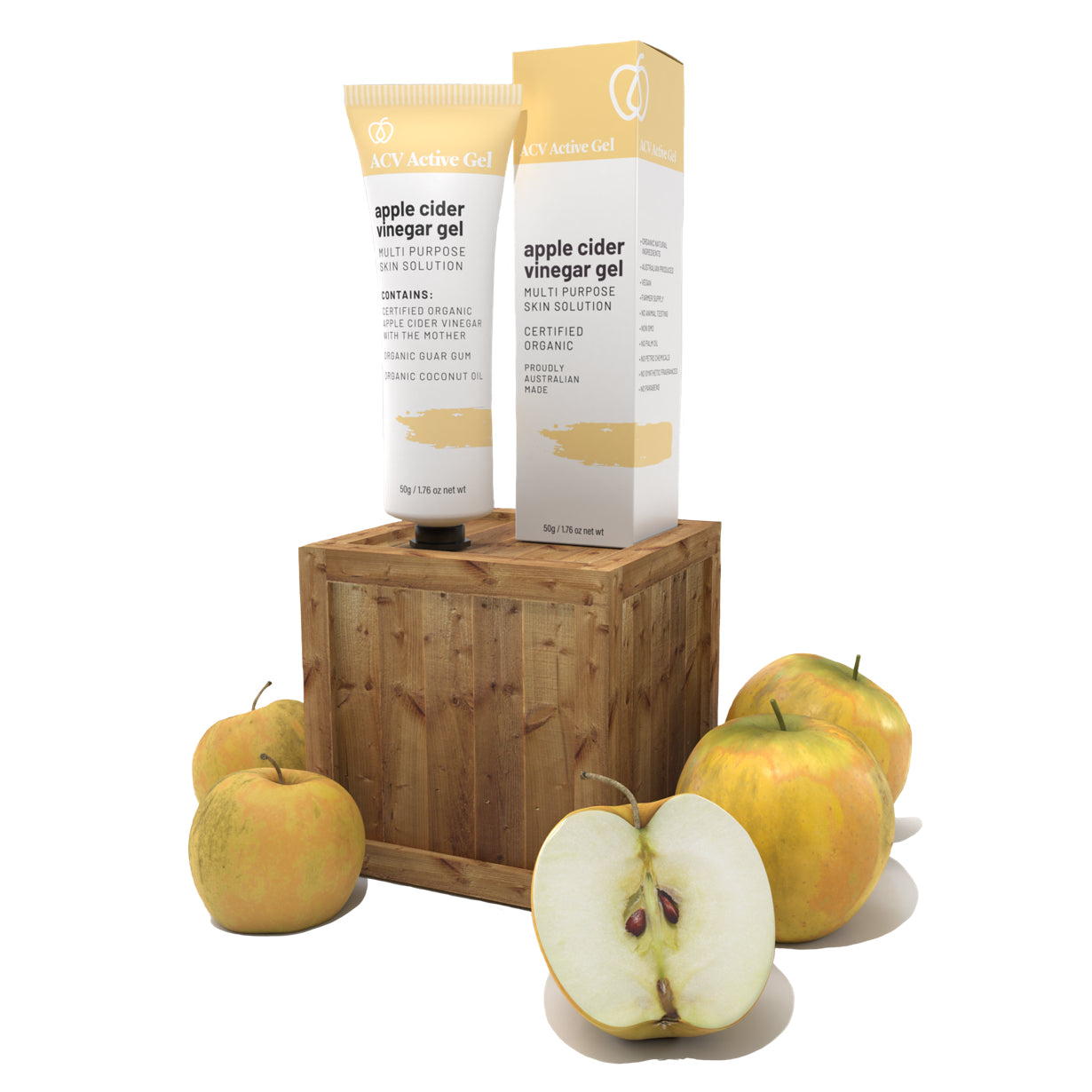 Finally...
Apple cider vinegar in gel form! The health benefits of apple cider vinegar have been acknowledged for thousands of years, and besides being good for your inside, it's good for your outside! Many people use apple cider vinegar for a myriad of skin problems, from acne to rashes, from wrinkles to skin tags and everything in between. 

As strong and diverse as ACV's benefits are, topical application has always been a challenge. Typically apple cider vinegar is applied with a soaked cotton ball and then heavily taped to the skin. This application was often bulky and awkward and just not practical.

Friends and fervent apple cider vinegar users Marjorie and Anne thought there should be a more effective and easier way to apply apple cider vinegar. A gel just made sense. So together they developed a gel that is easy to apply, can be used with a simple band aid while maintaining its potency.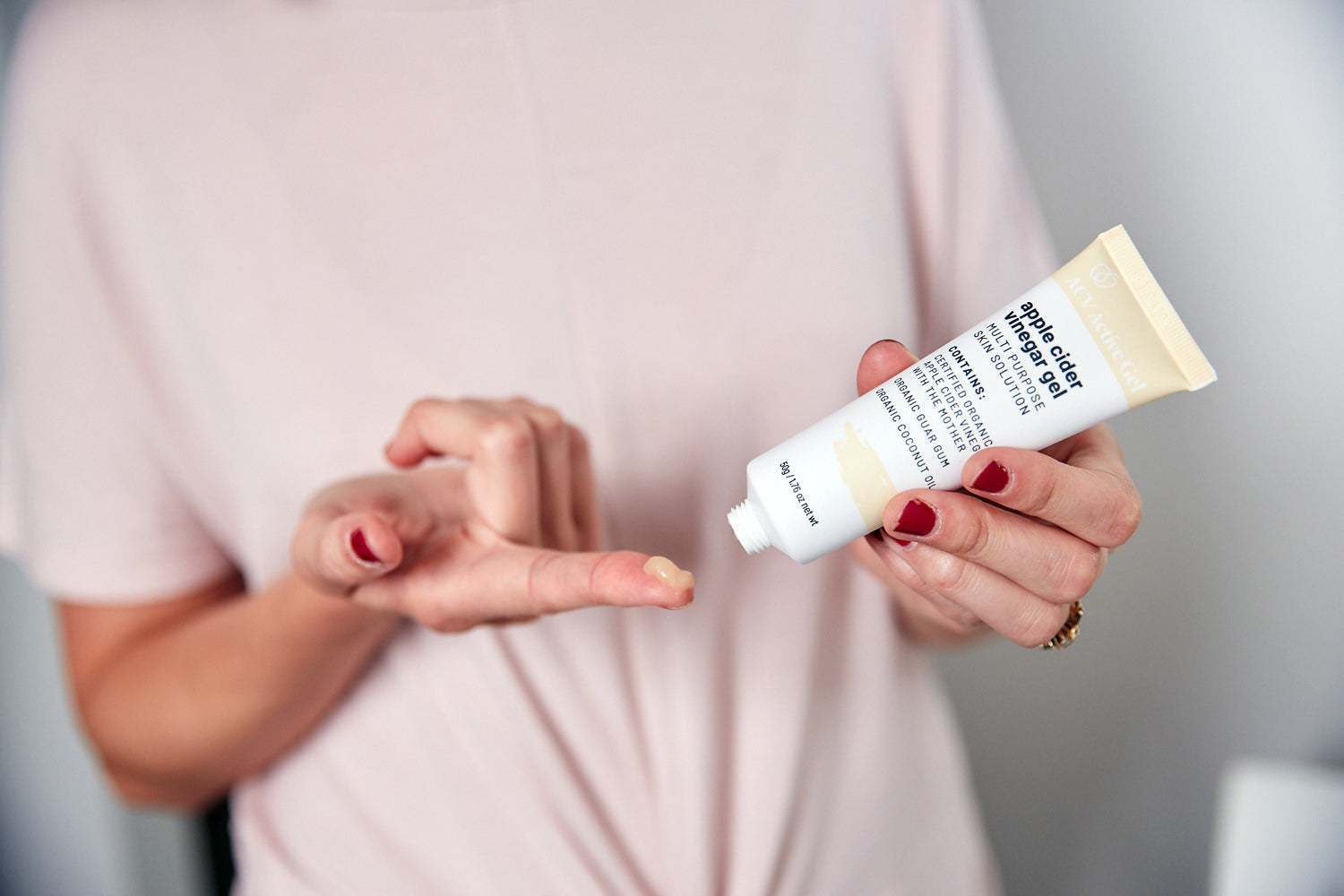 Pure and Natural...
Your skin is your body's largest organ. Treat it well! If you can't eat it, don't put it on your skin. Our gel is crafted form 100% organic plant based ingredients with the highest organic certifications. a multipurpose skin solution you will love!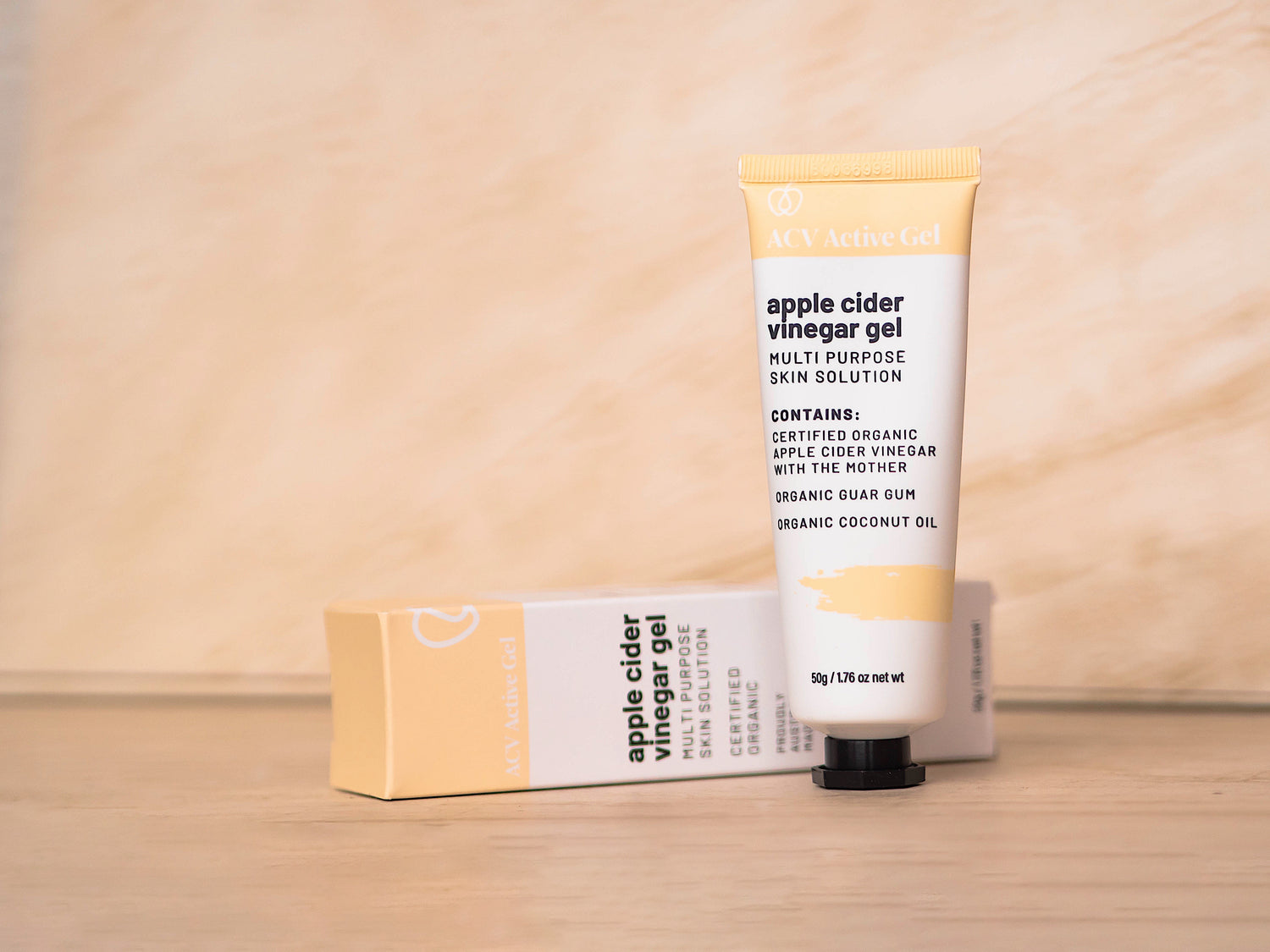 ACV Active Gel in action...
hand sanitizer
foot & nail fungus
skin toner
deodorant
psoriasis, eczema, rashes
insect bites
itching caused by skin conditions
acne
skin tags, warts & moles
… And many more!
ACV ACTIVE GEL…What will you use it for?
We would love to hear from you on Facebook/Instagram.
Welcome to the family and thank you for ordering ACV Active Gel, we hope you love it!
- Marjorie & Anne